If you have been searching for the right printing process to meet the printing needs of your business, you might have heard about flexography and flexographic storage solutions. Here are 9 reasons why you should choose flexographic printing for your next project.
1. Flexography is perfect for labels
If you need to print out labels or packaging products, you should turn to flexographic printing because it's the perfect printing process for these products. Since flexography is ideal to print continuous patterns, it's also recommended for wallpaper and gift wrap.
2. Flexography can print on different materials
Flexography can be used to print on different absorbent or nonabsorbent materials, including paper, cardboard, plastics, cellophane, acetate film, metallic film, and fabric. No matter what your project is and which type of surface you want to print on, flexography can certainly meet your needs.
3. Flexography is perfect for long runs
If you know you will need a long run of products, flexographic printing will probably be the best printing process for you. The characteristics of this process make it perfect to quickly complete large orders of labels, packaging, or other printed products. Flexography is simply not suited for short runs.
4. Flexography uses fast-drying inks
Flexographic printing uses different types of fast-drying, low-viscosity inks, which can meet different needs. You can make your choice between water-based inks, solvent-based inks, and UV curable inks. All of these will dry very quickly, and will look great on any type of material.
5. Flexography is a high-speed printing process
Thanks to fast-drying inks, and to the speed of flexographic printing presses, flexography is a high-speed printing process. There is no need to wait until the ink dries before completing the next step of the printing project. If you need a long run, and you need it quickly, think about flexography.
6. Flexography is cost-effective
The equipment used for flexographic printing is expensive, but since it's a high-speed process that can easily handle long runs, flexography is seen as a cost-effective option. Don't hesitate to compare it to other printing processes to have a better idea of how much you could save.
7. Flexography can print across large surfaces
Flexography also has the advantage of being able to print across large surfaces. Even if the products you need to print out are quite small, you will be able to print many of them at the same time on a large roll of material.
8. Flexography can print different colours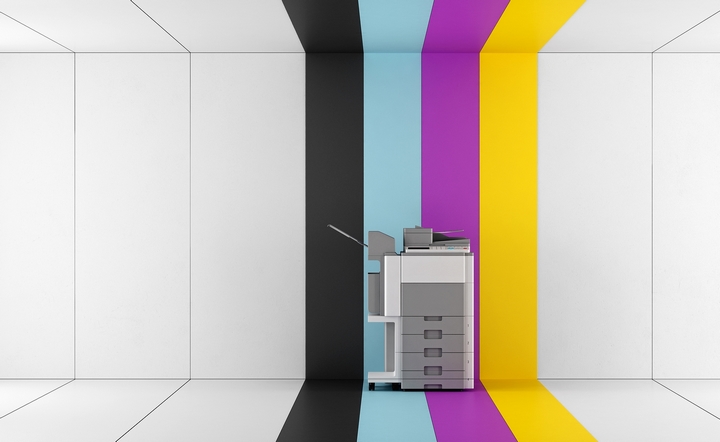 Each flexographic printing plate can print only one colour, but designs using multiple colours can be completed with different printing plates. You don't have to worry about being able to get the exact colours you need.
9. Flexography can print on both sides of the material
Some flexographic printing presses can print on both sides of the material used. This means that you could be able to easily print a different message or design on the front and on the back of your product, which can be an interesting option.