Taking care of your yard during the spring and summer months will take effort. However, you'll want to ensure your lawn is attractive. It may be necessary to get rid of the many weeds that can take over your lawn during this time. Removing these different types of lawn weeds can allow your home to look a lot better.
It's essential to take the time and make your yard look its best. Reducing the number of weeds with proper lawn care methods is vital for the best possible appearance. You may need to rely on some assistance in accomplishing this goal, and your landscaper can help. Tackling your weeds as they do pop up could be the best way to reduce this issue in your lawn.
If you wish to have the best-looking yard in your neighbourhood, don't neglect the weeds. To help you learn more, here are the six common types of lawn weeds:
1. Bindweed
It's possible you may have experienced this type of lawn weed in your yard. If so, you may find it quite challenging to get rid of bindweeds. These tend to be quite stubborn when it comes to the removal of these. Bindweeds can grow up to ten feet so it could be very challenging to miss this over time.
The good thing about this weed is the beautiful flower it does have. You can expect these to sprout in late spring and grow all summer.
2. Lambsquarters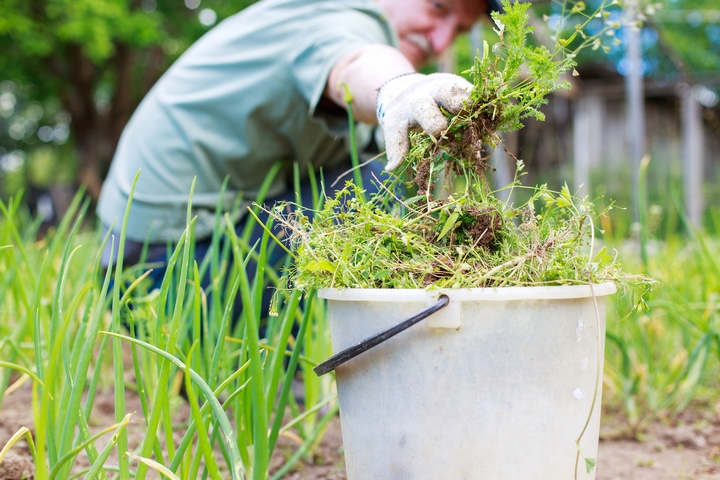 One of the most popular and common types of weeds may be lambsquarters. These can be spotted in most regions and may be a real challenge to get rid of if these are in your yard. This type of weed grows very fast and can remove moisture from the soil.
If you want to keep your lawn in the best condition, you'll want to get rid of lambsquarters as soon as you see these. You can count on these weeds to spread in your yard if you don't take care of it in the least timeframe.
3. Crabgrass
There's little doubt that you haven't seen crabgrass near you at some point in time. This weed is prevalent and will typically show up when the weather begins to get warm. One thing that you may not know is crabgrass can get as high as two feet. Of course, you'll want to take time to mow this down to help keep your yard looking its very best.
The good news for any homeowner is that you can get rid of crabgrass if you start the lawn care process soon. Otherwise, this weed could remain in place for several years.
4. Chickweed
You may have walked through your yard and saw chickweed and not have known what it was. This is another common weed type that can be challenging to get rid of without a lot of effort.
You'll want to take control of this weed before it begins to flower. Doing this can prevent you from having to spend a lot of time and effort in your yard.
One thing you'll want to keep in mind is that chickweed will thrive in areas that are very moist. If you live in a climate that gets a lot of rain, this is one thing you'll want to remember.
5. Dandelion weeds
You may have a lot of colour in your yard during the summer months. This could be due to dandelions that do enjoy taking over the lawn. You'll need to get to the root of the issues if you wish to rid your lawn of this pesky weed. This will mean using the right products to enable you to do so.
It could be necessary to rely on chemicals to assist you in this process. You'll want to work with your landscaper to advise you on what to do. It's necessary to cut the root rather than mow over it. Merely reducing the grass won't do the job, and it will take more effort on your behalf to do.
6. Creeping Charlie
You may notice a perennial plant that tends to thrive during the warm weather. This could be a Creeping Charlie weed, and it typically may spread faster than you can get rid of it. These types of weeds can be challenging to remove and may take a lot of persistence on your part. You may think mowing will be enough to get rid of Creeping Charlie weeds, but this won't do it.
You'll need to cut the root of this weed to get rid of it entirely. Failing to do so could cause the grass to spread rapidly, and this is something you may wish to avoid. It may be a good idea to speak with the person in charge of a garden center to learn how to get best rid of this week.