As the world becomes increasingly connected by air travel, people require a safe place to keep their daily vehicles while they are out of town. Airport parking is one way to ensure your car is safe and taken care of while you are on your trip – regardless of whether it is for just one day, or for a longer period of time. Airport parking lots take many measures to ensure that their customers' cars are safe at all times.
These lots are reserved specifically for travellers, with the goal of providing an inexpensive solution to the problem some people have finding safe parking for their cars while they are away.
1. Fenced and gated
Physical measures are taken to keep unwanted visitors from the parking lot where your car will be located. By fencing and gating the area, airport parking lots work to ensure that only authorized personnel are allowed to enter. These measures also deter potential thieves and troublemakers, as they make it more difficult for people to commit crimes like vandalism and theft. Many such crimes are petty and based off of convenience and availability. A fenced and gated lot is neither convenient or available for such activities.
Select airport parking lots are even inside, which adds an additional level of safety to your parking experience.
2. Monitored
Airport parking lots are also monitored around the clock, so that in the event that some sort of trouble does take place, it will be documented through video surveillance, and the staff of the parking lot will be able to recognize immediately that something is amiss. Airport parking lots ensure that their lots do not have blind spots, so wherever your car may be parked, it is sure to be surveilled 24/7 for the duration of your trip.
3. Well-lit
The lots are also very well lit, which provides added safety to your car. Light is another deterrent for thieves and troublemakers, as it makes them easier to spot when they are doing whatever it is they shouldn't be doing. It also helps ensure that there are no blind spots in the lot. Technology is getting pretty good, but it's still easier to identify someone who has been caught on camera under a bright light.
4. Car cleaning
Weather happens, so if your car is parked in an outdoor airport parking lot, it will be subject to the elements. The parking lot staff will ensure that your car is cleared of snow and ice, or any other elements, so that it is ready to go as soon as you return from your trip. For an extra cost, some airport parking lots offer added services for internal and external detailing of your car while you are away.
5. Safety and security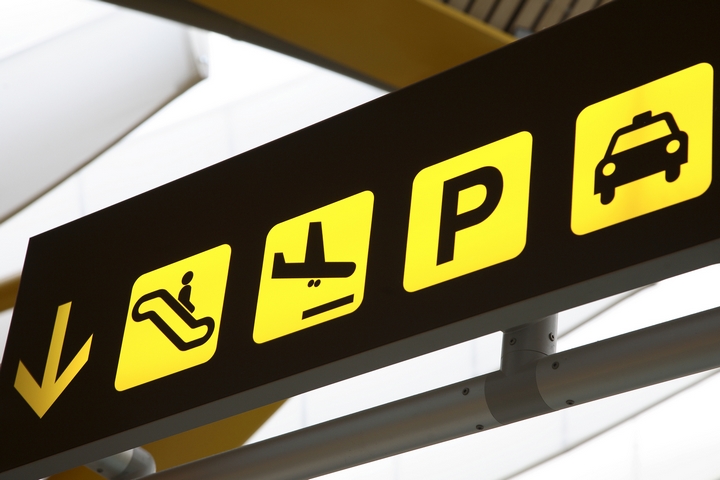 It's not just the car that needs to be kept safe – you do too! Most airport parking lots have shuttle services or easy access to the airport terminal from their lot, so no need to walk, wander, and risk potentially getting lost or injured. Some airport parking lots will ensure that your car is started and ready to drive by the time you arrive back to it.
Whether that means blasting the heat and seat warmers, or cranking up the air conditioning, you won't have to worry about your car not starting or being too cold to drive. Airport parking lots know that when you return from your trip, all you want to do is go home. The measures they take to make sure you and your car stay safe while you are using their services ensures that you get to do just that.