Considering a career in law? Anyone job-seeking to become a lawyer or who are about to embark on a rewarding career in the legal field should have a core set of skills. The skills we've identified here are carried by the most successful lawyers in the world.
If you want to excel in today's competitive legal industry, here are the skills needed to be a lawyer.
1. Research skills
Long past the time a lawyer is studying law, the education is ongoing. One must be able to research quickly and effectively, in accordance with a customer's needs and the assumed strategy.
Legal strategies require extensive research to support it. Large amounts of information need to be sorted through and distilled down into concrete support for your argument.
2. Strong oral communication skills
One of the important skills needed to be a lawyer is the ability to talk. If you can't communicate with your clients or interact with others in a professional environment, you're as good as done.
You should be able to convey information clearly and concisely, be persuasive, know the definitions of key legal terminology, and have keen listening skills. These are all crucial skills needed to be a lawyer.
3. Knowledge of legal procedures
A basic knowledge of substantive law and legal procedures is a must-have skill for a lawyer. A general knowledge base should include an understanding of local, state, and federal court system processes, a schedule of filing deadlines, comprehension of principles of law in one's defined practice area, and of course, understand the legal terminology applicable to one's practice.
4. Analytical skills
In the study and practice of law, there's large quantities of information coming at you. Filtering through it all and witling it down to a manageable conclusion is needed. You may have precedents or multiple resolutions to a situation to consider. A lawyer must be able to evaluate, choosing what's most suitable for a given dynamic.
5. Time management
There aren't enough hours in a day to get done all the things a lawyer wants to get done. A successful lawyer's able to prioritize, divide time, and maximize the ratio between productivity and financial gain.
A lawyer should have the skills to multi-task with ease, have strong work ethic, be able to manage multiple competing needs, and able to meet tight deadlines at all times.
6. Strong, logical judgment skills
You should know how to arrive at reasonable, logical conclusions and/or how to make assumptions when dealing with limited information. Considering these judgments critically, you can anticipate areas of weakness in your argument or identify potential opportunities in weaknesses in an opposition's argument.
A lawyer has to make a lot of judgment calls. There is not a great amount of time to beat around the bush or sit on the fence about it, either.
7. Organization skills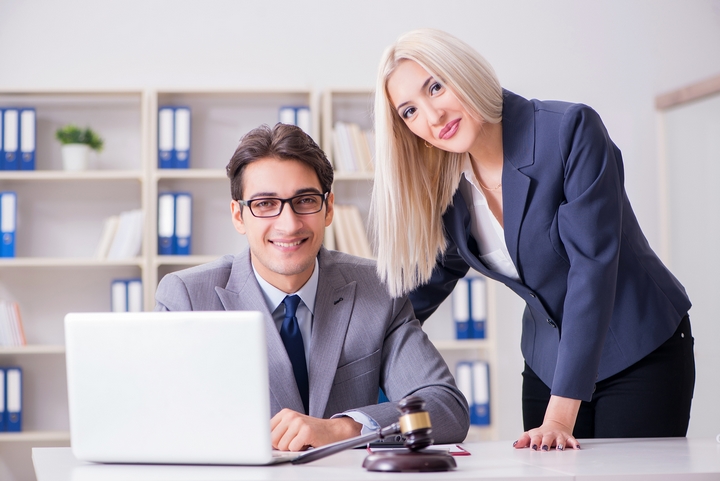 Managing large volumes of documents and information, a lawyer who is disorganized isn't going to succeed at doing their job. Organization skills include the ability to sort and manage large volumes of files, evidence, and data, the ability to create effective organization structures from large amounts of unrelated information, and to use software and tech applications to assist with these tasks.
8. Strong written communication
Lawyer written correspondence can range from casual communication to crafting a complex legal document. As with many jobs, writing is one of the key skills needed to be a lawyer.
They should know the fundamentals of English grammar, understand how to write in an organized and persuasive manner, and to effectively draft binding legal documents including motions, briefs, memorandums, resolutions, and agreements.
9. Client-centered mindset
The legal industry is built off of attracting and keeping clients. If you're unkind or not a people person, this might not work out well for you. A client-centered lawyer should be able to communicate honestly and responsibly. They need the ability to develop clients, have customer service skills, and client communication skills.
10. Thrives in a team environment
No lawyer works in a vacuum. As legal professionals, we have to rely on secretaries, support staff, co-counsel, experts, and vendors among other stakeholders to deliver on service. Teamwork becomes an essential to getting anything done.
A lawyer has got to be able to collaborate with others towards a common objective, coordinate and share information, to cultivate relationships with colleagues and experts among others, and be willing to participating to team events, meetings, and conferences.
11. Perseverance
If you're not absolutely determined to succeed as a lawyer, it is too easy to fail. Perseverance speaks a lot about a person, long before they even set down to work. It takes the right mindset, work ethic, and drive to ensure you take your career to where you want it to go.
12. A technology background
In this day and age, tech proficiency is integral to being able to function as a successful lawyer. Legal professionals should be able to run software like Microsoft Word, Excel, and PowerPoint, understand communications technology like video conferencing and voice messaging, understand computerized litigation support and document filing systems, and be open to new legal research software and industry-specific tech.