Everything gets better with food, mainly gourmet food gift baskets. These baskets combine delicacy, magnificence, and love to bring out the best of a surprise gift to that cherished person in your life.
It can be their usual favourite snacks or meal but presented in the most thoughtful way possible for a more significant impact. Worry less about how to achieve that; this blog covers various food gift basket ideas to help you make a long-lasting mark on your friend's heart.
Gourmet food baskets aren't just about the content. The general presentation of the gift baskets matters even more. Please choose the most appealing arrangement and watch how your friend will melt over it.
Below are several top picks for gourmet food gift basket ideas;
Idea #1: Fruity Gift Basket
Alongside the health benefits, the fruity gift basket matches nearly all situations and occasions. Another advantage is that you can never run out of ideas for this basket. A typical fruity gift basket contains apples, mangoes, oranges, bananas, the berry family, passion fruits, or pineapples.
You can go a step ahead with a few unique selections, such as kiwi, tamarillos, coconuts, lychees, cherimoyas, pomegranates, and persimmons. The fruit gift baskets are more appealing with extra slices of fruity candies, chocolates, or roses, not forgetting how colourful and juicy they can be.
Ensure to counter-check the food product's expiry date against the date you wish them to reach your friend, to avoid the effects of expired food. Some foods may not be close to expiry, but their freshness matters. If you wish to get a basket whose products are highly perishable or vulnerable to external conditions, a day before the Big Day or the same day would be the best timing.
Idea #2: Vegan Gift Basket
You could have been wondering what food basket to gift your vegan friend or relative without messing up with their condition or feeling awkward; not any longer. This vegan gift basket includes several vegan foods such as cheese, wine, cookies, and snacks.
The only drawback with this basket is that most are small in size, requiring you to get two or more for maximum satisfaction. While vegan gift baskets are rare to find and slightly expensive, they are probably among the best gifts to surprise your friend.
Idea #3: Italian Food Gift Basket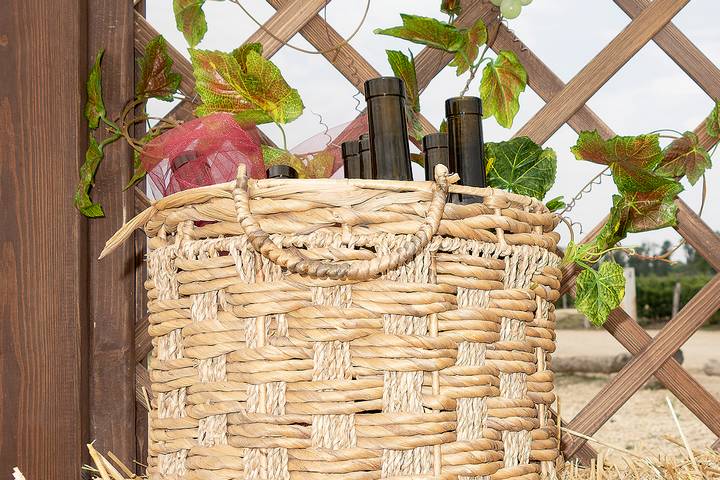 Everyone knows how savouring Italian dishes are, whether from Italy or not. They make a perfect gift basket, and your friends from Italy will feel at home away from home. The Italian food basket comes with different foods such as Italian pizza, cheeses, cookies, pasta, and other 'Made in Italy' delicacies you've ever encountered.
Don't worry about when to present an Italian food gift basket as they go well with all seasons, from holidays, birthdays, retirement, and many more.
Ensure to choose the appropriate size of food gift basket depending on the number of recipients to avoid related inconveniences.
Idea #4: Wine Gift Basket
This wine gift basket is more than just the glass of wine you take after dinner. It's everything your group of friends might need to book that Friday happy hour at your favourite spot or go for the long-planned road trip.
Enjoy a great bottle of wine with snacks, chocolates, glasses, cookies, fruits, and everything else good from a single wine gift basket. Even better, you can go for a combination of the world's best wines packed in a basket for the most incredible memories of your lives.
Idea #5: Chocolate Gift Basket
As long as chocolates are involved, there will be immeasurable happiness and energy. If your potential recipient is a long-lived chocolate lover, a chocolate gift basket would be the best for them.
The basket contains various chocolates in different styles, designs, and brands, blended with rose petals, snacks, and drinks. A letter would also be friendly depending on the level of friendship and love. Alternatively, you can combine the world's legendary chocolates without many extras and watch how your recipient's eyes turn into a well.
However, watch out for allergies. Human bodies react differently to different types of food; thus, ensure you respect your recipient's underlying allergic conditions when getting them a food gift basket.
Idea #6: Popcorn and Cookies Gift Baskets
A popcorn basket is the best yet simplest gift you can gift your food-lover friend. It only requires you to take an extra step from the common popcorns to the unique ones, cooked from quality ingredients and skills.
On the other side, cookie gift baskets are designed with super-delicious cookies, blended with extra ingredients such as nuts, mint, strawberries, vanilla, and more- sure to impress. You can never go wrong with a popcorn or cookie gift basket for anyone.
Remember to mix up the snacks! It's a gift basket, so you have to make the best out of it with fantastic treats and the most unique food assortment.